Beauty Of Virtual Offices in Auckland NZ
Virtual offices are now one of those things most home-based business owners are looking towards. You might not need a physical office space, but you still do require a proper business address people get send mail to. You don't want to use your home address as that might not be safe or as conducive as desired.
This is why you'll want to get a focused address that is easy to adhere to.
Let's see what the beauty is of a virtual office and why business owners want one of their own.
Full-Fledged Services
The reason most people don't prefer to give you their home address has a lot to do with how difficult it can be to manage services. How are you going to get all of the mail to come in as needed and make sure it is being recorded? This is a lot of work and most people don't want to deal with it at all.
If that is what you're starting to see, it is going to begin to bother you in a hurry and that's not something you want.
With a virtual office, you're able to get the professional team behind the address take care of it for you.
Easy To Use
The address is not going to get in the way of your business or how you are receiving documents. It is going to streamline the process so you are able to get up in the morning and check as you want. You will not be made to go through several loopholes in order to get the mail that you would be receiving at home.
It makes life easier for you and ensures things are done in a safe manner.
Removal Of Security Concerns
Don't want to put out our home address?
This is a security risk and most people are not willing to mix their private and public lives together. This is why you will want to make sure things are done immediately in order to get the virtual office you are after in the long-term.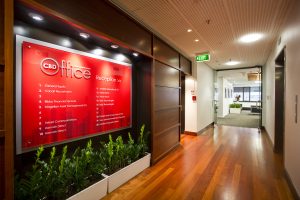 This is critical because if you are using the home address for everything you are doing, it is going to leave the home prone to security risks that are hard to handle at the best of times.
Just get the virtual office address and have everything redirected to it in a safe manner.
These are the things you are going to start to notice about virtual offices in this day and age. You will begin to appreciate the nuances and how it all comes together for you and the business that is being run. Just because you have a home-based business does not mean you start to get careless about what you're doing and how it is being done in the end.
These are details that do matter and should be taken seriously as you are working towards a meaningful solution in the long-term.
You will know the virtual office space is going to keep you chugging down the right path.
Contact Us
If you have any queries please do not hesitate to contact us and we will be pleased to help you.
CBD Office
Level 4, 17 Albert Street
Auckland CBD, 1010
PO Box 106767
Auckland City 1143